I am a storyteller.
Stories have always been a part of my life. As a small child they were the picture books read to me on my mother's lap. Those picture books turned into Dick and Jane readers which turned into Laura Ingalls Wilder chapter books and became the novels I read today.
But until I started blogging I never realized that not only do I love to read stories, I also love to tell stories. For years my friends would say "so Jennifer, tell us about what is going on." I learned that what they want is not the recitation of what happened but the story behind it. After my son was born, those friends were the ones that encouraged me to blog.
"Jennifer you absolutely must share these stories."
So that's what I do in this space. I'm telling the story of my life. The story of a working mom married to her high school sweetheart with two kids. The story of a mom trying to find some sort of balance in life, but knowing that balance is only a myth. The story of a girl that has a painful past, but still has hope for the future. The story of a woman trying to hold on to part of herself by spilling her words onto a computer screen.
I am a storyteller. These are the characters.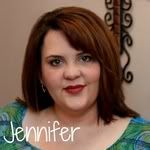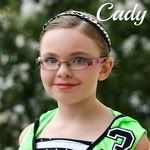 If you are a brand interested in working with me, please see my PR/Disclosure page.
More of my story.