Due to various things that have happened, that I'm sure I'll write about later, I wasn't able to make all the pies to finish out the rest of the series. I needed three more. Thankfully three awesome bloggers stepped up and offered their recipes. This first is from Flour Arrangements and is a Chocolate Chip Cookie Dough Tart.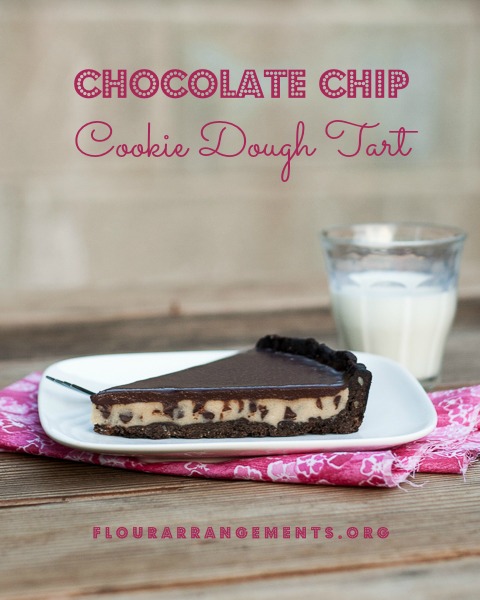 Visit her post for the recipe and instructions.
******
This is a month long series where I share pie recipes and baking tips. Be sure to follow my pie Pinterest Board or check my 31 Days of Pie page to stay current on everything that is shared.
These posts were not sponsored, but all pies were baked in my LG double wall oven, which I was provided as a member of the LG VIP Blogger Team.